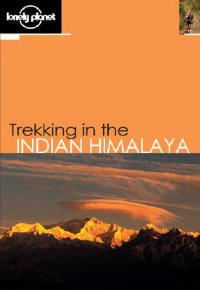 Lonely Planet Trekking in the Indian Himalaya

Ormai datata, soprattutto perchÚ le strade avanzano spesso lungo i sentieri di trekking. I percorsi vengono ora inclusi nella Lonely Planet India
Experienced hikers and armchair trekkers alike can enjoy the splendour of the Indian Himalaya, from the rhododendron forests of Darjeeling and Sikkim to the high, windswept plains of Ladakh. Completely revised by experienced trekker Garry Weare, this comprehensive guide leads the reader on walks through the region's dramatic scenery and history, fascinating culture and varied wildlife.