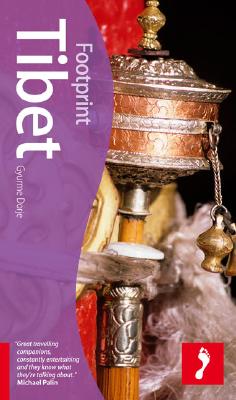 Footprint Tibet Handbook with Bhutan The Travel Guide 4th ed. di Gyurme Dorje
In breve: Fondamentale per chi viaggia nel Tibet Orientale ed Occidentale, fuori dagli usuali circuiti turistici.
The greatest strength of this book is that it is the only guidebook to give a substantial account of all parts of the Tibetan plateau, both inside and outside the so-called Tibetan Autonomous Region.
leggi tutto

(more)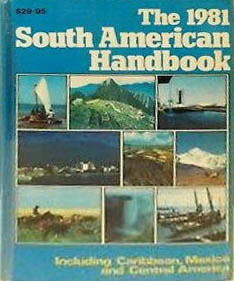 South American Handbook 94th Edition (Footprint South American Handbook) di Ben Box
In breve: Called the "Backpacker's Bible," this guide covers every inch of South America, including the Guianas and the Falkland Islands. Rigorously checked and updated each year, the book features objective recommendations of great places to stay and eat, from colonial haciendas to simple palm-thatch beach huts; an extensive planning section with tips on how to get off the beaten track; historical and cultural background; and a full-color highlights map.

leggi tutto

(more)


Patagonia Footprint Handbooks di Dilks Christabelle ; Jani Janak
In breve: Covers Patagonia, from the peaks of the highest mountains in the Andes, through the beautiful lake district to the glaciated wilderness of Torres de Paine National Park; and from the passionate tango of Buenos Aires to the 'Land of Fire'.
leggi tutto

(more)


Footprint South India (ed 2010) di David Stott
In breve: This edition is fully updated with information on where to stay and play in this exciting region, including complete listings of festivals, sights, beaches, and eco-options. Footprint South India places a special emphasis on yoga, meditation, and ayurvedic therapies, searching the local markets and bazaars, and tours of the remarkable architecture of places like Tamil Nadu.
leggi tutto

(more)