ricerca di: Orissa - Libri recensiti: 5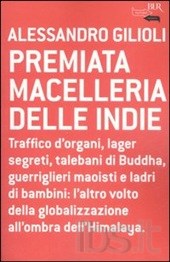 Premiata macelleria delle indie di Gilioli Alessandro
In breve: La globalizzazione Ŕ passata come un ciclone in tutto il mondo, ma uno dei luoghi pi¨ traumaticamente coinvolti da questi rivolgimenti Ŕ il Sudest asiatico, oggi tagliato fuori dai presupposti minimi di benessere e legalitÓ. Alessandro Gilioli ha attraversato India, Nepal, Birmania e Buthan - il cosiddetto "cuore di Cindia" - descrivendo un quotidiano aberrante fatto di traffico d'organi e di esseri umani, di campi profughi e di guerriglieri maoisti, di schiavi e di soldati bambini, di narcotraffico e di sfruttamento della prostituzione. I lineamenti di un territorio drammaticamente sfigurato, un viaggio attraverso la catastrofe "normale" all'ombra dell'Himalaya.
leggi tutto

(more)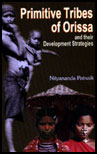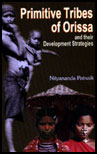 Primitive Tribes of Orissa and Their Development Strategies di Nityananda Patnaik
In breve: Tribal people living in the remote areas of the territory forms an indispensable part of the Indian population. More than 250 different tribal groups inhabit in India, of which 62 tribal groups live in Orissa, each varying in culture, language, economic life and level of literacy. The thirteen tribal groups, namely Birhor, Bondo, Didayi, Dongria-Khond, Juangs, Kharias, Kutia Khond, Lanjia Saoras, Lodhas, Mankidias, Paudi Bhuinyas, Soura and Chuktia Bhunjia, having pre-agricultural level of technology and extermely low level of literacy have been recognized as `Primitive Tribes` of Orissa.
leggi tutto

(more)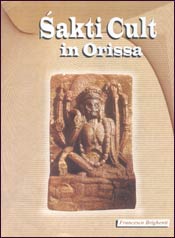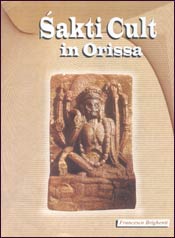 Sakti Cult in Orissa di Brighenti Francesco
In breve: In the Hindu worldview, Sakti is the Mother of the Universe : the highest primal power. She is, accordingly, the all pervading, intagible energy principle that proples the cosmos and its endless human dimensions with the life-throbs of activity and culture. Many are her songs, countless her stories, numerous her names.
leggi tutto

(more)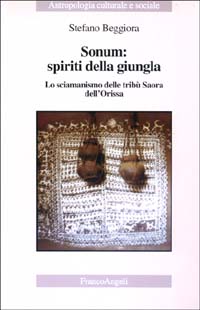 Sonum: spiriti della giungla Lo sciamanismo delle trib¨ Saora dell'Orissa di Beggiora Stefano
In breve: Sonum: spiriti della giungla Ŕ un duplice viaggio basato sulla diretta esperienza di studio sul campo: attraverso le tradizioni tribali dell'India orientale e la dimensione sottile, soprannaturale, che, secondo gli stessi kuran , sembra compenetrare la natura circostante.
leggi tutto

(more)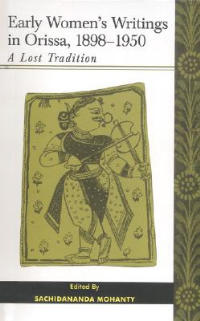 Early Women's Writings in Orissa, 1898-1950: A Lost Tradition di Sachidananada Nohanty (a cura di)
In breve: Focusing on the early literary experiences of women in the east Indian state of Orissa, this volume offers valuable insights into the conditions for these women at a time when the region witnessed the advent of Brahmo Samaj, the campaign for widow remarriage, the legal movement for the abolition of untouchability, the rise of women's education and trade union movements, and the struggle for national independence.
leggi tutto

(more)