ricerca di: Tibet Orientale - Libri recensiti: 9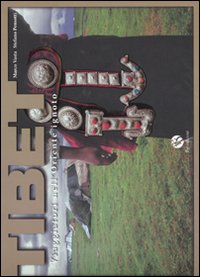 Tibet Viaggiatori nell'Oriente ignoto di Vasta Marco , Pensotti Stefano
In breve: "Ci sono luoghi in cui non abbiamo mai messo piede ma che, leggendo alcuni libri, ci è sembrato di riuscire un po' a vivere. Per merito di avventurieri formidabili, di uomini in grado di comunicare il loro amore per il viaggio, per il cammino, per la strada, abbiamo esplorato il mondo, conosciuto le persone, osservato particolari, percepito gli odori, ascoltato il canto del vento."
leggi tutto

(more)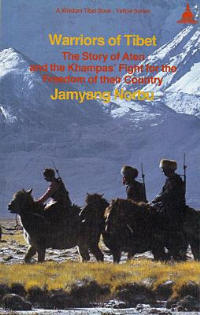 Warriors of Tibet The Story of Aten and the Khampas' Fight for the Freedom of Their Country di Norbu Jamyang
In breve: A gripping story of fierce Tibetan resistance to China's brutal invasion of Tibet.
leggi tutto

(more)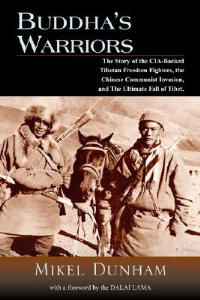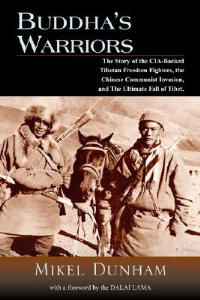 Buddha's Warriors The Story of the CIA Backed Tibetan Freedom Fighters, the Chinese Invasion and the Ultimate Fall of Tibet di Dunham Mikel
In breve: Buddha's Warriors is compulsive reading for anyone interested in the ancient conflict between the forces of light and dark.
leggi tutto

(more)



Four rivers, six ranger a true account of khampa resistance to chinese in Tibet di Andrugtsang Gompo Tashi
In breve: Gompo Tashi was the famed Khampa leader of the Tibetan Resistance and creator of Chushi-Gangdruk. It doesn't get any more boots-on-the-ground than this. But one of the illuminating aspects of his autobiography is his profound and unswerving devotion to the Dalai Lama and, eventually, the Dalai Lama's recognition of Gompo Tashi's valor.
leggi tutto

(more)


Tears of the Lotus Accounts of Tibetan Resistance to the Chinese Invasion, 1950-1962 di McCarthy Roger E.
In breve: The foregoing describes the world of Aten (Rapten Dorje) as he knew it before the Chinese invaded, then as it was under the Chinese, and as he viewed it as a refugee in India
leggi tutto

(more)




Temple Household Horseback Rugs of the Tibetan Plateau di Myers Diana K.
In breve: An excellent reference, and exhibition catalogue, large number of examples.
leggi tutto

(more)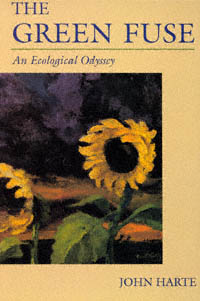 The Green Fuse An Ecological Odyssey di Harte John
In breve: kind of environmental Sherlock Holmes, he sleuths his way through the knotty ecocomplexes of an Alaskan stream, the Tibetan Plateau, the Florida Everglades, Pacific reefs, and a tropical forest. Each study is a self- contained vignette, giving the lay of the land; who or what is menacing the place; and proposals on how the threat could be eliminated.
leggi tutto

(more)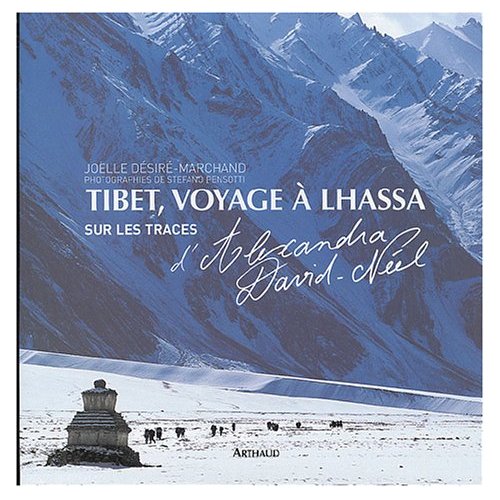 Tibet, voyage à Lhassa Sur les traces d'Alexandra David-Néel di Joëlle Désiré-Marchand, Stefano Pensotti
In breve: En 1924, au terme d'une randonnée clandestine de plus de 2 000 kilomètres à pied, Alexandra David-Néel accomplit l'exploit d'être la première Occidentale à entrer dans Lhassa, la capitale du Tibet, alors interdite aux étrangers. Ce succès valut une célébrité mondiale à cette petite femme exceptionnelle qui fut cantatrice, journaliste, féministe, franc-maçonne, orientaliste, bouddhiste, écrivain, exploratrice... Le photographe italien Stefano Pensotti tenta, en 2002, de refaire le célèbre parcours d'Alexandra David-Néel du Yunnan à Lhassa.
leggi tutto

(more)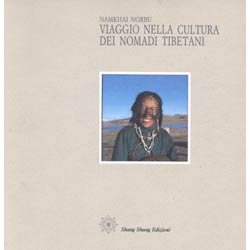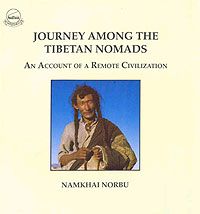 Viaggio nella cultura dei nomadi tibetani di Norbu Chogyal Namkhai
In breve: Scritto nel corso dei suoi viaggi tra i nomadi tibetani negli anni 50, vuole essere una preziosa testimonianza degli usi e costumi di quelle genti, che curiosamente ricalcano fedelmente quelli descritti nei racconti della famosa epopea di Gesar di Ling, del Tibet antico. dal matrimonio alla religione, dall'allevamento al diritto consuetudinario.
leggi tutto

(more)