ricerca di: Cicerone Press - Libri recensiti: 7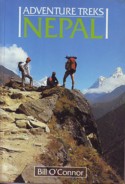 Adventure treks in Nepal di O' Connor Bill
In breve: Recensione di prossima pubblicazione
leggi tutto

(more)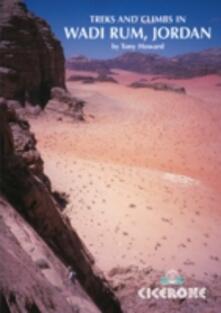 Treks and climbs in Wadi Rum Jordan di Howard Tony
In breve: I bought the first edition in 1994 when we travelled in Wadi Rum with our baby of 4 month. It's was helpfull. Wadi Rum is tucked away in the south of Jordan, close to the Red Sea port of Aqaba, remote and splendid in both landscape and culture, yet only a five-hour flight and a short onward journey from Europe.
leggi tutto

(more)


Adventure treks Western North America di Townsens Chris
In breve: Quando sognavo di camminare nel Nord America...
leggi tutto

(more)


Crete Off the Beaten Track di Caughey Bruce e Naomy
In breve: Bruce Caughey has had a lifelong interest in Colorado. He has spent time in 27 foreign countries, including a year on the island of Crete, Greece, where he coauthored a hiking guide entitled Crete: Off the Beaten Track (Cicerone Press).
leggi tutto

(more)


The Atlas Mountain A Walker's guide di Smith Karl
In breve: The Atlas Mountains of Morocco offer an incredible variety of scenery, climate and terrain, where the Berbers' way of life has changed little in a thousand years. It is possible to walk and climb in the Atlas throughout the year.
leggi tutto

(more)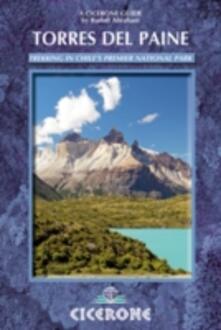 Torres Del Paine Trekking in Chile's Premier National Park di Abraham Rudolf
In breve: This guidebook features trekking and walking routes in Chile's Torres del Paine National Park and Argentina's Los Glaciares National Park, areas of Patagonia. The 140km Torres del Paine 'O' Circuit in the far southern Andes is a long-distance trek of staggering beauty, as it circuits the Paine massif.
leggi tutto

(more)


Walks and climbs in the Pyrennes di Reynolds Kev
In breve: Kev Reynolds is an experienced walker and climber in the French and Spanish Pyrenees.
leggi tutto

(more)