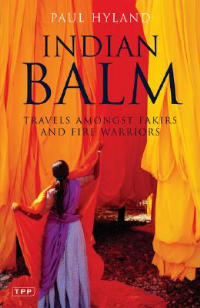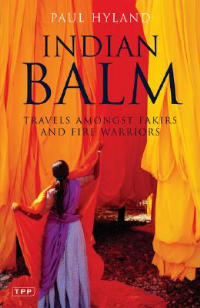 Indian Balm

Indian Balm is the captivating account of a journey Paul Hyland made along the little-known course of the sacred Godavari river in Southern India: a pilgrimage through both his past and India's present. It is the story of the search for his ancestors-missionaries and traders-who first landed on the Coromandel coast generations ago, and of their Bam, a wonder cure for all sorts of ailments and afflictions.

Travelling to the home of his cousin, the last of his family to remain in the country, Hyland encounters snake charmers and sadhus, bogi men and horn dancers, and experiences both ancient rituals and the most simple aspects of daily life. An extraordinary and above all unique journey, Indian Balm illuminates the best, and the worst, of this magical country.

REVIEWS

Indian Balm sheds vivid and dramatic light on this unsung Indian province. A richly rewarding read.
-John Keay

Paul Hyland went off the tourist track and up the river his forebears adopted, His experiences-good, bad and never less than colourful-are revealed in Indian Balm which captures the spirit of this south eastern area of the subcontinent and makes a thoroughly engrossing read.
-Choice Book of the Month.