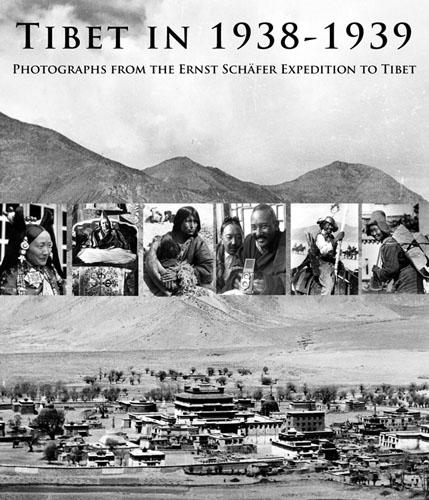 Tibet in 1938-1939

Laying dormant in the German Federal Archives in Koblenz are photographs from one of the most controversial expedition in recent history: the Ernst Schäfer expedition to Tibet in 1938-1939. Ernst Schäfer (1910-1992), a zoologist who had earlier participated as a young student in the Brooke Dolan expedition to Eastern Tibet in 1930-1932 and led the one in 1934-1936, started his first own expedition with young German scientists to Tibet in 1938.

This volume presents a selection of 150 largely unpublished photographs from that expedition. Revealing lives in Tibet as it existed before World War II, the photographs are documents of bygone lifestyles, buildings, and temples, and the self-confident people of Tibet at the verge of historical change. The expedition's photographs capture a vision of Tibet that is not romantic Shangri-la, but of the people and their activities and interactions. They include portraits of prominent figures and places that no longer exist. As such these photographs not only uncover the facts about the expedition itself, but also are rich sources of information casting new light to the recent history of Tibet.

With illuminating essays by Isrun Engelhardt, Bianca Horlemann, Clare Harris, Claudius Müller, and original reports by the expedition's Sikkimese interpreter Rapten Kazi, this volume provides insights into the expedition's movitation, results, and the subjects it aimed to study. The essays bring historical circumstances to the photographs, putting them in the context that enhances our understanding of Tibet.