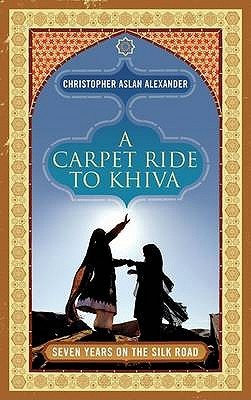 A Carpet Ride to Khiva

Una lettura indispensabile per chiunque desideri comprendere la cultura, le tradizioni, le superstizioni e le peculiarità del popolo uzbeko. L'autore ha vissuto sette anni a Khiva per avviare il centro di lavorazione dei tappeti sostenuto dall'UNESCO.

Featuring a large green parrot, a ginger cat and the author's adoptive Uzbek family, this title recounts his efforts to rediscover the lost art of traditional weaving and dyeing, and the process establishing a self-sufficient carpet workshop, employing local women and disabled people to train as apprentices.