ricerca di: Bradt Travel Guides - Libri recensiti: 12


Bradt Guide to Iran 6th edition di Baker Patricia L.
In breve: Patricia Baker's "Iran" is aimed squarely at cultural travelers attracted to this country's ancient sites, which include the ruins of Persepolis, innumerable beautiful mosques, and Islamic architecture.
leggi tutto

(more)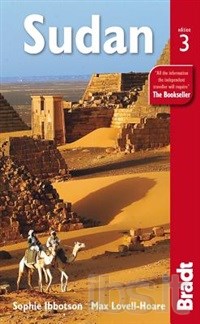 Bradt Sudan di Ibbotson Sophie ; Lovell-Hoare Max
In breve: A guide to post-partition Sudan that leads you expertly from the labyrinthine souks of Khartoum to coral-bedecked wrecks off the Red Sea coast.
leggi tutto

(more)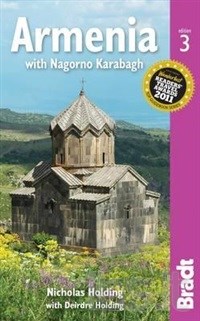 Bradt Armenia: With Nagorno Karabagh di Holding, Nicholas ; Holding, Deirdre
In breve: Armenia is in many ways an enigma: a strongly Christian country yet ruled for most of the last 2,000 years by outsiders who were not Christian. This title guides you to the country's many monasteries, Selim caravanserai, the field of 900 carved cross-stones at Noratus, the petroglyphs of Mount Ishkhanasar and the museums and markets of Yerevan.
leggi tutto

(more)


Chile: Carretera Austral A guide to one of the world's most scenic road trips di Warren Houlbrooke, Hugh Sinclair
In breve: This is the first guidebook focussed entirely on the magnificent and historic road uniting northern and southern Patagonia. The few hardy travellers that embark on this journey struggle to find even basic information about the region.
leggi tutto

(more)

In breve: Consigliata nel News Group Italia Hobby Viaggi.
Ghana is a vibrant and alluring country, steeped in a rich tradition and a frequently tragic history. Free from the trappings of mass tourism, this former British colony has much to offer the visitor.
leggi tutto

(more)


Madagascar Wildlife A Visitor's Guide 4th edition di Bradt Hilary ; Garbutt Nick ; Schuurman Derek
In breve: A celebration in full colour of Madagascar's wildlife. Key parks and reserves, features on evolution, camouflage, wildlife at night, conservation, wildlife watching and photography.
leggi tutto

(more)

In breve: A second edition of the first English-language travel guide to Mali, full of practical information and cultural background for the independent traveler.
leggi tutto

(more)

In breve: Mongolia Travel Guide - Travel information and tips including Ulaanbaatar hotels and restaurants, ger camps and homestays, local culture and nomadic traditions. Also covering Kazakh eagle hunting, walking and trekking, suggested itineraries, Great Lakes Basin, Genghis Khan history, Kharkhorin, Gobi Gurvansaikhan, Flaming Cliffs and Lake Khovsgol.
leggi tutto

(more)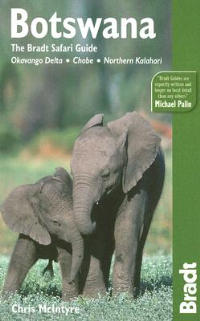 Botswana Okavango Delta, Chobe, Northern Kalahari di McIntyre Chris
In breve: The Bradt guide to Botswana concentrates on the prime regions for travelers and safari visitors, with all the essentials on the cities of Gaborone and Maun. Also included are in-depth coverage of national parks and game reserves and background on the people and culture of the region.
leggi tutto

(more)


Peru & Bolivia Backpacking Backpacking and Trekking di Brandt Hilary, Pilkington John
In breve: This seventh edition of the guide that launched Bradt Publications has been fully updated with the inclusion of several new walks and treks. From the towering peaks of the Cordilleras to the Sacred Valley of the Incas, each walk is described in inspirational detail against a background of cultural and historical information that will add immeasurably to your enjoyment.
leggi tutto

(more)


South Africa: The Bradt Budget Travel Guide di Ash Paul
In breve: South Africa is the destination for independent travelers. The lures of its vast landscape range from mountains and forests to game parks and beaches, while bustling cities beckon with lively attractions.
leggi tutto

(more)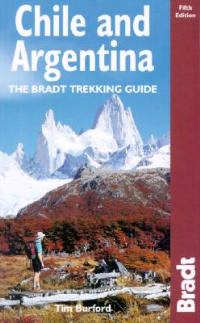 Chile and Argentina: The Bradt Trekking Guide di Burford Tim
In breve: Covers all the options for backpackers and hikers, from whale-watching off the Valdes Peninsula in Argentina to hikes around the Chilean Lake District with its backdrop of waterfalls, thermal pools, volcanoes and glaciers.

leggi tutto

(more)