Guide al Tibet suggerite in ordine di preferenza ed alfabetico
a cinque e quattro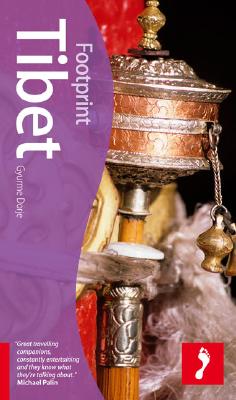 Footprint Tibet Handbook with Bhutan di Gyurme Dorje
In breve: Fondamentale per chi viaggia nel Tibet Orientale ed Occidentale, fuori dagli usuali circuiti turistici.
The greatest strength of this book is that it is the only guidebook to give a substantial account of all parts of the Tibetan plateau, both inside and outside the so-called Tibetan Autonomous Region.
leggi tutto
(more)
---


Kailas Manasarovar di Swami Pranavananda
In breve: È la base di tutte le guide al Kailash. Tutti han copiato da questo libro, quasi introvabile nella edizione originale (ne avevo trovata una nella Pilgrim a Thamel - KTM), chiedevano 100 US$ e gliel'ho lasciata. Ripubblicata in anastatica.
leggi tutto
(more)
---


Tibet Handbook - a Pilgrimage Guide di Chan Victor
In breve: Assieme alle pubblicazioni di Dorje Gyurme e di Swami Pravananda era una guida unica e fondamentale per chi si avventurò in Tibet alla sua riapertura nel 1994. Estratti del libri e della preziosa documentazione raccolta da Chan si trovano ora in parte nella Lonely Planet. Il resto è fuffa... Una delle migliori guide per conoscere aspetti artistici ed architettonici del Tibet occupato.
One of the best guide, but never updated.This is the most authorative sourcebook on one of the world's most remote and fascinating destinations.
leggi tutto
(more)
---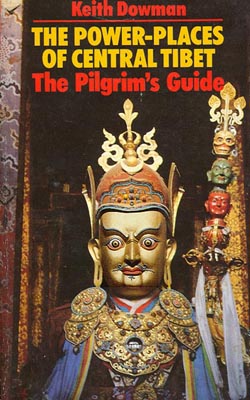 The Power-places of Central Tibet di Dowman Keith
In breve: I spent the summers of 1985-87 wandering about Central Tibet visiting the pilgrimage destinations mentioned by the august Khampa pilgrim Jamyang Khyentse Wangpo, in his Tibetan guidebook. This book is the result of that arduous trip in which trekking, hitch-hiking, tractor rides, horse riding and even a goat ride all moved me on. During those years rebuilding of the gompas was progressing fast and althought the desolation of the ruins and paranoia of the people was still evident it was an exciting time to be in Tibet
leggi tutto
(more)
---


Tibet sacro (Il) di Dowman Keith
In breve: Opera di un profondo conoscitore della religione e della cultura tibetana, è un manuale per il viaggiatore spirituale, alla scoperta delle forze, energie e personaggi che popolano il paese delle nevi. Per pellegrini del Dharma ed affini.
leggi tutto
(more)
---


Trekking in Tibet di McCue Gary
In breve: Una delle prime guide per camminare in Tibet.
This is the only trekking guidebook that focuses exclusively on Tibet. It features a 16-page color photo insert, 65 b&w photos, and 15 maps.
leggi tutto
(more)
---


Humla to Mt. Kailash di Armington Stan
In breve: Chi non conosce Stan Armington, fin dall'inizio autore delle guide Lonely Planet sul trekking in Nepal? Nel 1994, all'apertura del trekking da Sinikot (valle di Humla) pubblicò questo piccolissimo libretto oggi integrato enlla guida "madre".
Il trekking in sé (anche da me effettuato nel 1994) non ha nulla di eccezzionale, ma permette un ottimo acclimatamento.
leggi tutto
(more)
---
---