ricerca di: Dolpo - Libri recensiti: 17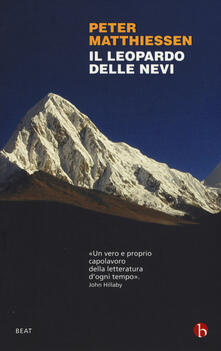 Il leopardo delle nevi di Matthiessen Peter
In breve: Pubblicato per la prima volta nel 1978, "Il leopardo delle nevi" è considerato da allora non soltanto uno dei grandi libri di viaggio di sempre ma un "vero e proprio capolavoro" della letteratura d'ogni tempo. Tra le gole profonde dei monti tibetani, Matthiessen ambienta un magistrale racconto sulla vita e sulla morte, sul rapporto con la natura e sul senso stesso dell'esistenza.
leggi tutto

(more)


A Kingdom Under Siege Nepal's Maoist Insurgency, 1996 to 2003 di Deepak Thapa with Bandira Sijapati
In breve: "A very readable account of the circumstances in which the Maoist insurgency started and grew to seize the political agenda of the kingdom." -- Pratyoush Onta, Kathmandu Post

leggi tutto

(more)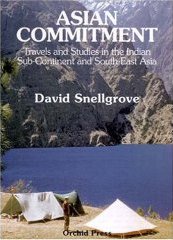 Asian Commitment Travels and Studies in the Indian Sub-Continent and South-East Asia di Snellgrove David L.
In breve: The autobiographical account of the extraordinary career and travels of Buddhist scholar and translator David Snellgrove, spanning his explorations of Central, South and Southeast Asian cultures over a period of 56 years.
leggi tutto

(more)


Caravans of the Himalaya di Valli Eric, Summers Diane
In breve: The two authors met aboard a bus in Nepal twenty years ago and have made their home their since then, learning the language, traveling extensively, and making a living by photographing and recording threatened traditional cultures. Their intimate narrative accompanies splendid full-page color photos.
leggi tutto

(more)


Dolpo, hidden Land of Himalaya di Valli Eric, Summers Diane
In breve: Il primo di Valli. Stupendo. L'ho usato per capire il percorso da affrontare nel 1995.
leggi tutto

(more)


Four Lamas of Dolpo, tibetan biographies di Snellgrove David L.
In breve: Mi ha permesso di sognare e, nel 1995, giungere fino all'Alto Dolpo assieme agli amici nel primo trekking di italiani fino ai confini fra Dolpo e Tibet.
leggi tutto

(more)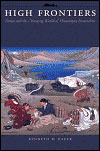 High Frontiers Himalayan Pastoralists in a Changing World di Bauer Kenneth M.
In breve: Cultures are dynamic, constantly in flux, even in the most remote regions as the Tibetan enclave of Dolpo in Nepal. High Frontiers is a superb case study of change. It describes in detail the complex economic, social, and ecological adaptations of a resilient people to drastic shifts in resource availalbility after the closing of the Tibetan frontier in the 1950s that disrupted trade and migratory patterns.
leggi tutto

(more)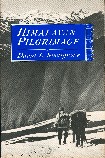 Himalayan Pilgrimage A Study of Tibetan Religion by a Traveller Through Western Nepal di Snellgrove David L.
In breve: Con Himalayan Pilgrimage e Four lamas of Dolpo, Snellgrove aveva iniziato un percorso culturale sviluppatosi letteralmente passo dopo passo attraverso le valli dell'Himàlaya.
The author recounts his experiences traveling across Nepal and shares his observations on the Buddhist culture of its inhabitants.
leggi tutto

(more)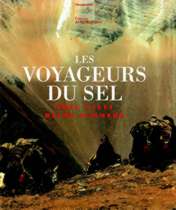 Les voyageurs du sel di Valli Eric, Summers Diane
In breve: Les Dolpo-pa, tribu du cœur de l'Himâlaya, vivent essentiellement du négoce du sel, qu'ils acheminent chaque année sur le milliers de yacks pour l'échanger, moyennant d'âpres négociations, contre le grain produit dans la vallée de Rimi.
leggi tutto

(more)


Stones of silence Journeys in the Himalaya di Schaller George B.
In breve: Scritto da GS, cooprotagonista del "Leopardo delle nevi", è l'altra versione di quel viaggio.
"A field biologist of international eminence, [Schaller] describes his sorties into eleven different but equally remote and hazardous sites in the mountain wilderness of Pakistan, India,and Nepal... High adventure, absorbing science." --New Yorker

leggi tutto

(more)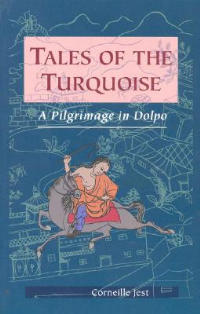 Tales of the Turquoise A Pilgrimage in Dolpo di Jest Corneille
In breve: In this journal narrative of a pilgrimage in Dolpe, an isolated Himalayan valley in northwest Nepal inhabited by people of Tibetan stock, Corneille Jest weaves together his own gentle observations of daily life and the lively tales told by his traveling companion.
leggi tutto

(more)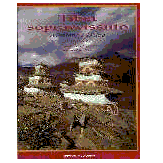 Tibet Sopravvissuto in Mustang e Dolpo di Bracci Gianfranco
In breve: Due gocce di Tibet in terra nepalese: due popoli antichissimi e una cultura che non deve morire. Un viaggio attraverso immagini dai colori intensi e, in appendice al volume, due proposte di trekking da compiersi in punta di piedi.
leggi tutto

(more)


Trans-Himalayan Traders Economy, Society, and Culture in Northwest Nepal di Fisher James F.
In breve: Studio di economia e antropologia condotto dall'autore che ha vissuto per sei mesi nel basso Dolpo negli anni '60.
leggi tutto

(more)


Trekking Guide to Upper & Lower Dolpo (A) di Pritchard-Jones Siân ; Gibbons Bob
In breve: Questa guida è la più recente introduzione al trekking intorno e attraverso una vasta regione sconosciuta. Il Dolpo potrebbe non avere l'aura o la fama internazionale della regione dell'Everest, ma c'è un'aria magica di misticismo su questa terra dimenticata.
leggi tutto

(more)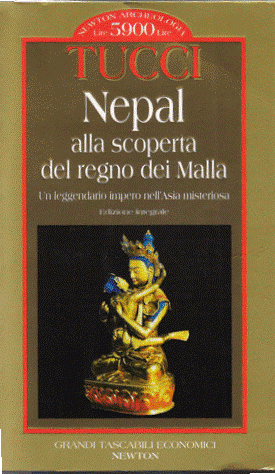 Nepal Alla ricerca del regno dei Malla di Tucci Giuseppe
In breve: Uno dei libri meno conosciuti di Tucci. Il regno dei Malla, dal nepal occidentale, si este fino a controllare gran parte del Nepal. Il percorso è quello fra Pokhara e Jumla passando vicino al basso Dolpo.
leggi tutto

(more)


NP 109 Dolpo & Mugo 1:150.00 Trekking Map 100 Series (Double site) di Robin Boustead - Great Himalaya Trail
In breve: Dolpo e Mugu, mappa n. 109, a 1:150.000 è una mappa da trekking a doppia faccia, impermeabile e resistente agli strappi dell'Himalayan MapHouse nella loro serie che copre l'intero Nepal settentrionale. La mappa copre da un lato l'area da Jomsom/Jomosom e Dhaulagiri Himal a Dunai compresa la parte orientale del Parco Nazionale di Shey Phoksundo, estendendosi sul retro verso ovest per includere il resto del parco e l'area al di là di esso fino a Jumla.
leggi tutto

(more)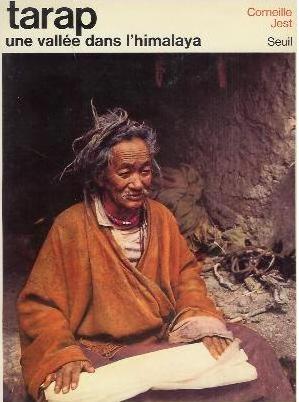 Tarap, une vallée dans l'Himalaya di Jest Corneille
In breve: Assieme a Snellgrove (tibetologo) l'antropologa Corneille Jest è la persona che ha appofondito lo studio del Dolpo. Eric Valli, con i suoi libri e con il film Himalaya, è venuto dopo, molto dopo.
leggi tutto

(more)