ricerca di: Mountaineers Books - Libri recensiti: 16


Medicine for Mountaineering: & Other Wilderness Activities di Wilkerson James M.D.
In breve: Fondamentale per chiunque debba intraprendere un trekking od un viaggio in alta quota od una spedizione. L'ho acquistato e consultato per il viaggio sul fiume ghiacciato Zanskar in inverno. L'ho ripassato per affrontare trekking in quota (Mustang, Nepal) con mia figlia Luisa che allora aveva 4 anni e mezzo.
A firmly established classic since 1967, Medicine for Mountaineering starts where first-aid manuals stop. Written and edited by 10 climber-physicians who specialize in various fields of medicine, this fully updated edition offers expert information on preventing, diagnosing, and treating major and minor medical emergencies in the backcountry.

leggi tutto

(more)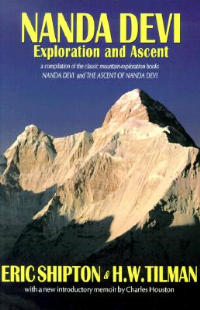 Nanda Devi Exploration and Ascent di Shipton Eric
In breve: Fin dalle prime pagine di "Nanda Devi" emerge la filosofia di questo alpinismo di ricerca, povero di mezzi e ricco di grandi obiettivi. Mezzi poveri se viene presa in considerazione l'idea di raggiungere in bicicletta l'India da Londra!

leggi tutto

(more)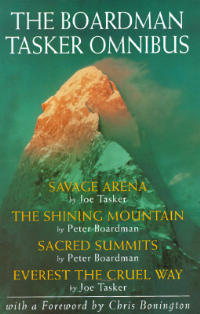 The Boardman Tasker Omnibus di Tasker Joe ; Boardman Peter
In breve: Collects four out-of-print classic climbing books: Tasker's Savage Arena and Everest the Cruel Way, and Boardman's The Shining Mountain and Sacred Summits.
leggi tutto

(more)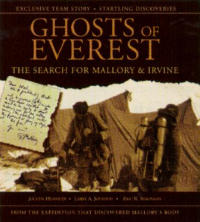 Ghosts of Everest The Search for Mallory and Irvine di Hemmleb Jochen, Larry A. Johnson, Eric R. Simonson, William E. Nothdur
In breve: Bello, terrificanti le immagini. 8 Giugno 1924
TENTATIVO DI MALLORY E IRVINE ALL'EVEREST
A tutti noi piace immaginare che Mallory ed Irvine quel giorno siano arrivati in vetta. Mallory, forte alpinista, era in grado di superare il passaggio che successivamente i cinesi forzarono con una semplice piramide e venne superato in libera da Conrad Anker nella spedizione alla ricerca dei due alpinisti.
leggi tutto

(more)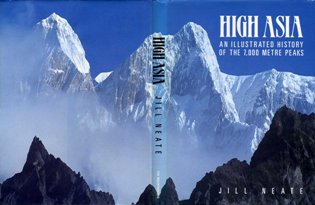 High Asia An illustrated history of the 7.000 peaks di Neate Jill
In breve: Un interessante catalogo, uno dei primi (e dei pochi)
leggi tutto

(more)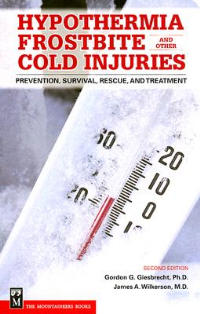 Hypothermia, Frostbite and Other Cold Injuries Prevention, Survival, Rescue and Treatment di Giesbrecht Gordon G. ; Wilkerson James A. ; Gravatt Andrea R.
In breve: Utile per ricordarsi di stare attenti in spedizione. Nel leggerlo mi ero stupito perché gli studi erano stati fatti su casi di sciatori travolti da valanghe o di cacciatori dispersi nei boschi, ma la gran parte della casistica riguardava studi fatti sui poveri pensionati USA. Gente ridotta in tali condizioni di indigenza da spegnere il riscaldamento perché non avevano soldi. Assideravano dentro la loro stessa casa!
leggi tutto

(more)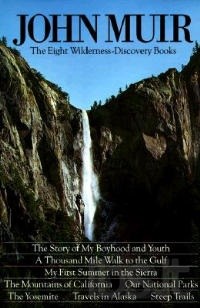 John Muir: The Eight Wilderness Discovery Books di Muir John
In breve: The Story of My Boyhood and Youth; A Thousand Mile Walk to the Gulf; My First Summer in the Sierra; The Mountains of California; Our National Parks; The Yosemity; Travels in Alaska: Steep Trails
leggi tutto

(more)


Kilimanjaro and Mount Kenya A Climbing and Trekking Guide di Burns, Cameron M.
In breve: Pre-trip planning, finding and hiring outfitters, and thorough information on dozens of trails are included in this comprehensive guide to the 30 top climbing and trekking routes on Mount Kilimanjaro and her sister peak, Mount Kenya. 8 pp. color insert. 30 b&w photos. Maps.

leggi tutto

(more)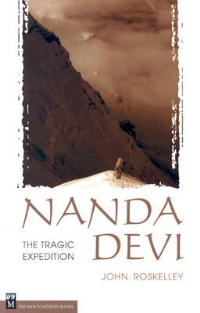 Nanda Devi The Tragic Expedition di Roskelley John
In breve: Originally published in 1987, Nanda Devi: The Tragic Expedition established Roskelley's reputation for being not only a forthright and uncompromising climbing critic, but also a wise and authoritative mountaineer dedicated to grueling preparedness.
leggi tutto

(more)


Sherpa The Memoir of Ang Tharkay di Ang Tharkay
In breve: In Sherpa, Tharkay describes his experiences traveling with Eric Shipton and H.W. Tilman and as the sirdar (head Sherpa) on Maurice Herzog's 1950 ascent of Annapurna. Few such Sherpa accounts have been written, and fewer still from these early Himalayan expeditions.
leggi tutto

(more)


Shishapangma Expedition The Alpine Style First Ascent of the Southwest Face di Scott Doug
In breve: Now in paperback comes a lively adventure narrative of the first ascent of the southwest face of Shishapangma--a classic which captures details from the historical to the personal. 45 photos.

leggi tutto

(more)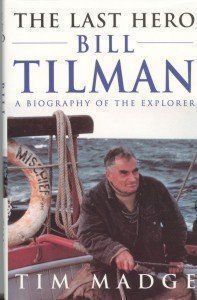 The Last Hero: Bill Tilman a Biography of the Explorer di Madge Tim
In breve: Biography of the sailor, mountaineer, and adventurer, called "perhaps the greatest explorer of the twentieth century."
leggi tutto

(more)


Trekking in Tibet A Traveler's Guide (2010 ed.) di McCue Gary
In breve: Una delle prime guide per camminare in Tibet.
This is the only trekking guidebook that focuses exclusively on Tibet. It features a 16-page color photo insert, 65 b&w photos, and 15 maps.
leggi tutto

(more)


Trekking Peaks of Nepal di O' Connor Bill
In breve: A good and useful trekking peaks guide booking since I'm going to plan a Pisang Peak expedition so I need this guide book.
leggi tutto

(more)


Trekking in Nepal A Traveler's Guide di Bezruchka M. D. Stephen ; Kunstaetter Robert
In breve: Riedizione aagiornata dell famosa guida pubblicata nel 1991. A quel tempo molto più curata della guida di Stan (veci EDT)
leggi tutto

(more)


South America's National Parks di Leitch W.
In breve: There are about 160 national parks in various stages of development in South America, ranging from tourist attractions near cities to vast, remote ecological reserves. Trained as a biologist, Leitch spent several years exploring them; the result is a volume describing 32 parks accessible to the average tourist in seven nations.
leggi tutto

(more)