ricerca di: Trekking - Libri recensiti: 41



Ladakh 5a ed. - turismo e trekking in Kashmir, Ladakh, Zanskar, Lahul, Spiti, Himachal Pradesh, Garwal, Kumaon di Vasta Marco
In breve: NUOVA EDIZIONE AGGIORNATA 2016 La guida nasce da migliaia di chilometri macinati a piedi assieme agli amici cercando di capire questa terra, così lontana nello spazio e nel tempo, e la sua religione, il Buddhismo lamaista, nata dalla fede di questi montanari costretti a convivere con una natura affascinante ma anche ostile e spietata.
leggi tutto

(more)


Guida al Karakorum Turismo e trekking fra natura e storia di Corbellini Giancarlo
In breve: Il libro uscì quasi contemporaneamente al mio "Pakistan, guida vissuta" ma i due volumi sono completamente diversi come impostazione,
Buono, soprattutto la parte geologica e geomorfologica.
leggi tutto

(more)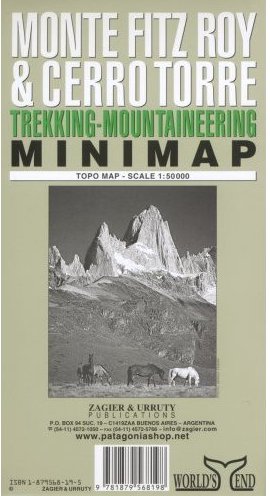 Monte Fitz Roy & Cerro Torre Minimap Trekking & Mountaineering (Map) di Zagier Sergio
In breve: Actualizacion del mapa de la zona de Fitz Roy y Cerro Torre, con el agregado de la zona de Lago del Desierto en escala ampliada. Incluye la traza completa y detallada de la nueva Ruta 23 y los refugios y caminatas que parten del lago anteriormente en litigio. Imagen satelital y carta geologica. Vista panoramica de todos los picos con nombre y altura.
leggi tutto

(more)


Patagonia e Terra del Fuoco Itinerari e trekking alla fine del mondo di Soto de Gil Antonio
In breve: Nonostante il crescente afflusso turistico, il paesaggio e la natura sono di poco cambiati dall'epoca delle prime esplorazioni e da quando Darwin visitò le regioni meridionali di Cile e Argentina nel viaggio sulla Beagle, ed ancora oggi in queste terre estreme ai confini del mondo si può assaporare il piacere dell'avventura e della scoperta.
leggi tutto

(more)


Trekking around Ganesh Himal Tamang Heritage Trail di Pritchard-Jones Siân ; Gibbons Bob
In breve: Sebbene visibile dai tetti di Kathmandu, il massiccio del Ganesh Himal (गणेश हिमाल) è sorprendentemente remoto. La regione prende nome dal dio hindu della fortuna, ed include la Ruby Valley.
leggi tutto

(more)


Trekking Guide to Langtang (A) Gosainkund & Helambu, Tamang heritage Trail di Pritchard-Jones Siân ; Gibbons Bob
In breve: This is the second edition of this popular guidebook to the Langtang Valley and its surroundings, updated after the devastating earthquakes of 2015.
leggi tutto

(more)


Trekking Guide to Upper & Lower Dolpo (A) di Pritchard-Jones Siân ; Gibbons Bob
In breve: Questa guida è la più recente introduzione al trekking intorno e attraverso una vasta regione sconosciuta. Il Dolpo potrebbe non avere l'aura o la fama internazionale della regione dell'Everest, ma c'è un'aria magica di misticismo su questa terra dimenticata.
leggi tutto

(more)


Trekking in the Nepal Himalaya 10a edizione di Mayhew Bradley , Brown Lindsay
In breve: Trekking in the Nepal Himalaya is your passport to the most relevant, up-to-date advice on what to see and skip, and what hidden discoveries await you. Tour through the hidden backstreet courtyards and temples of Kathmandu, explore the base of the world's highest mountain and learn everything you need to know to trek through this incredible region; all with your trusted travel companion.
leggi tutto

(more)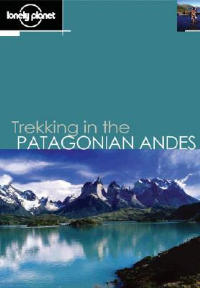 Trekking in the Patagonian Andes 4a edizione di Carolyn McCarthy
In breve: Il primo estensore, Lindenmayer Clem è morto durante un trekking in Cina. I Cileni hanno indicato nei loro parchi alcuni dei toponimi assegnati da Clem
leggi tutto

(more)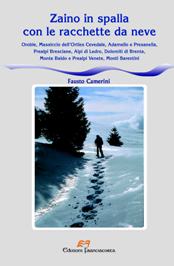 Zaino in spalla con le racchette da neve Orobie, Massiccio dell'Ortles Cevedale, Adamello e Presanella, di Camerini Fausto
In breve: Una guida che mancava. Una ricca raccolta di itinerari percorribili anche con le racchette da neve sulle montagne del Bresciano e dintorni.
leggi tutto

(more)


Apus and Incas A Cultural Walking and Trekking Guide to Cuzco, Peru di Brod Charles
In breve: Apus & Incas describes both treks and day hikes around Cuzco, Peru including the Inca Trail to Machu Picchu and hikes in the Cordilleras Vilcabamba, Vilcanota, and Urubamba.
leggi tutto

(more)


Backpacking in Chile: Travel Guide & Trekking Guide for Independent Travelers di Steve Hänisch
In breve: Filled with personal recommendations this guidebook helps you to plan your trip to Chile independently and explore the most incredible places this country has to offer from the Atacama desert in the north down to the most remote parts of Chilean Patagonia in the very south (completely updated: April, 2017)
leggi tutto

(more)


Cicerone Trekking in Ladakh 2nd edition 2015 di Kucharski Radek
In breve: This trekking guidebook gives detailed descriptions of eight different treks across the Ladakh, Zanskar and Markha Valley in northern India.
leggi tutto

(more)


Kilimanjaro and Mount Kenya A Climbing and Trekking Guide di Burns, Cameron M.
In breve: Pre-trip planning, finding and hiring outfitters, and thorough information on dozens of trails are included in this comprehensive guide to the 30 top climbing and trekking routes on Mount Kilimanjaro and her sister peak, Mount Kenya. 8 pp. color insert. 30 b&w photos. Maps.

leggi tutto

(more)



Lonely Planet Trekking in East Africa di Fitzpatrick Mary ; Fletcher Matthew ; Wenk David
In breve: treks of all sorts, from brief walks to venturesome expeditions, in Kenya, Tanzania & Uganda- special section of flora & fauna plus notes on environmentally and culturally responsible trekking

leggi tutto

(more)


NP105 Langtang & Helambu Great Himalaya Trail Map - 1:125.000 Kanja la - Gosainkund - Tilman Pass di Boustead Robin
In breve: La carta più utile per il Langtang e l'Helambu è la NP105 in scala 1:125.000 pubblicata da Kathmandu Map House, curata da Robin Boustead, aggiornata al dopo terremoto e che riporta Kanja-La - Gosainkund e Tilman Pass. Segnalo che non riporta il sentiero da Dovan a Thulllo Sabryu, In verità l'area interessata dal trkking è solo una decima parte dell'ampio foglio.
leggi tutto

(more)


NP106 Manaslu & Ganesh Himal . Great Himalaya Trail Map - 1:125.000 Larke La - Tsum Valley - Rupina La di Boustead, Robin
In breve: Manaslu Himal e Ganesh Himal, mappa n. 106, su carta da trekking impermeabile e antistrappo. La mappa mostra la parte settentrionale della valle di Tsum e le montagne circostanti tra cui Ganesh (Yangra) come riquadro e mette in evidenza i trekking a nord di Arughat Bazar e Besisahar, tra cui il circuito di Manaslu, i trekking di Ganesh Himal e della valle di Tsum, Himal Chuli Base Camp Trek e Rupina La Trek. Sono inoltre evidenziate le sezioni rilevanti del GHT Cultural Trail e dell'Alta Via GHT. Il profilo del percorso mostra la sezione Manaslu e Ganesh dell'Alta Via GHT tra Dharapani e Tipling.
leggi tutto

(more)


Peru & Bolivia Backpacking Backpacking and Trekking di Brandt Hilary, Pilkington John
In breve: This seventh edition of the guide that launched Bradt Publications has been fully updated with the inclusion of several new walks and treks. From the towering peaks of the Cordilleras to the Sacred Valley of the Incas, each walk is described in inspirational detail against a background of cultural and historical information that will add immeasurably to your enjoyment.
leggi tutto

(more)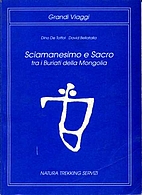 Sciamanesimo e sacro : tra i buriati della Mongolia di De Toffol Dino ; Bellatalla David
In breve: Eventi ambientali ed esperienze interiori, verranno presentate così come sono state vissute, e il lettore comprenderà facilmente che in una realtà tanto diversa dalla nostra, gli schemi che siamo abituati ad adottare, saltano come rocce sotto l'azione della dinamite.
leggi tutto

(more)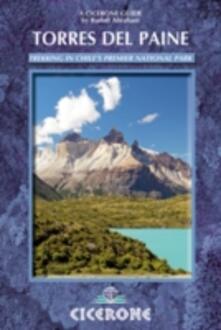 Torres Del Paine Trekking in Chile's Premier National Park di Abraham Rudolf
In breve: This guidebook features trekking and walking routes in Chile's Torres del Paine National Park and Argentina's Los Glaciares National Park, areas of Patagonia. The 140km Torres del Paine 'O' Circuit in the far southern Andes is a long-distance trek of staggering beauty, as it circuits the Paine massif.
leggi tutto

(more)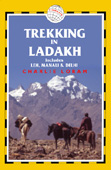 Trekking in Ladakh 3rd ed di Loram Charlie ; Manthorpe Jim
In breve: Fully revised third edition of Charlie Loram's practical guide to low-impact trekking in this high-altitude region of India. The spectacular natural landscape of immense mountains, wild deserts and deep gorges, combined with a thriving Tibetan-Buddhist culture makes Ladakh ('Little Tibet') one of the most fascinating destinations in the Himalaya.
leggi tutto

(more)


Trekking in Lapponia di Pavesi Roberto , Curioni Manuela
In breve: na terra fatta di silenzi e di spazi antichi, la magia del paesaggio nordico capace di condurre una persona all'incontro con se stessa. Questa guida si sostanzia anche di un viaggio interiore.
leggi tutto

(more)


Trekking in Tajikistan The Northern Ranges, Pamirs and Afganistan's Wakhan Corridor di Jan Bakker, Christine Oriol
In breve: This guide describes twenty high-altitude treks of 2-9 days in the mountains of Tajikistan, covering the Fann Mountains, Pamirs and northern ranges, plus five day hikes near the capital, Dushanbe, and a 10-day trek in the Afghan Wakhan Corridor.
leggi tutto

(more)


Trekking in Tibet A Traveler's Guide (2010 ed.) di McCue Gary
In breve: Una delle prime guide per camminare in Tibet.
This is the only trekking guidebook that focuses exclusively on Tibet. It features a 16-page color photo insert, 65 b&w photos, and 15 maps.
leggi tutto

(more)


Trekking Peaks of Nepal di O' Connor Bill
In breve: A good and useful trekking peaks guide booking since I'm going to plan a Pisang Peak expedition so I need this guide book.
leggi tutto

(more)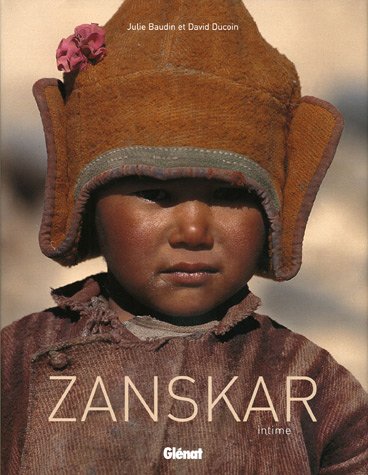 Zanskar Intime Voyage au coeur de l'Himalaya di Ducoin David, Baudin Julie
In breve: Terre bouddhiste, le Zanskar a su préserver ses traditions. Amoureux de ce pays, David Ducoin a voyagé au Zanskar, revenant chaque année, partageant la vie d'une famille zanskarpa. Il nous livre ici des photographies et un témoignage étonnants: l'intimité d'un pays en devenir, entre tradition et changement.
leggi tutto

(more)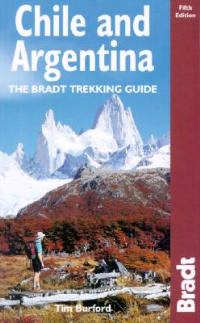 Chile and Argentina: The Bradt Trekking Guide di Burford Tim
In breve: Covers all the options for backpackers and hikers, from whale-watching off the Valdes Peninsula in Argentina to hikes around the Chilean Lake District with its backdrop of waterfalls, thermal pools, volcanoes and glaciers.

leggi tutto

(more)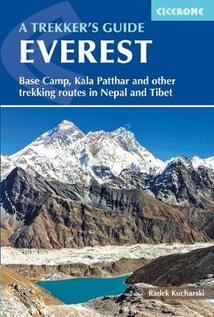 Everest A Trekker's Guide: Base Camp, Kala Patthar and other trekking routes in Nepal and Tibet di ReynoldsKev , Kucharski Radek
In breve: La seconda edizione inglese del 2018 ha inserito il Tibet e riporta aggionamenti post-terremoto. Consultata per il Pikey peak ed il Dudhkunda appena accennati.
leggi tutto

(more)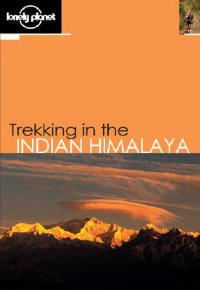 Lonely Planet Trekking in the Indian Himalaya 5th ed. 2009 di Weare Garry
In breve: Experienced hikers and armchair trekkers alike can enjoy the splendour of the Indian Himalaya, from the rhododendron forests of Darjeeling and Sikkim to the high, windswept plains of Ladakh. Completely revised by experienced trekker Garry Weare, this comprehensive guide leads the reader on walks through the region's dramatic scenery and history, fascinating culture and varied wildlife.
leggi tutto

(more)


Trekking in Zanskar & Ladakh Nubra valley, Pangog & Tso- Moriri Lake di A.P. AGarhwala
In breve: Acquistabile in India
leggi tutto

(more)


Trekking and Climbing in the Indian Himalaya di Kapadia Harish , Saunders Victor
In breve: Scritta da due famosi divulgatori, uno indiano ed uno britannico, non è più stata aggiornata né ripubblicata
Comprehensive coverage of 25 treks and 12 climbing peaks. Photos and detailed maps in full color. Includes newly-charted expedition routes, vital traveler's information on health and safety, overview of regional ecology and culture.

leggi tutto

(more)


Trekking in Nepal di Mayhew Bradley , Bindloss Joe
In breve: Esaurito I percorsi descritti non sono molto cambiati. Utile. La guida, che propone 30 itinerari per grandi trekking, raccoglie: un inserto a colori che descrive la vita quotidiana lungo il tragitto, dalle case da tè alle ruote di preghiera;, utili suggerimenti per la salute e la sicurezza del trekker; l'elenco completo delle case da tè, dei lodge e dei campeggi situati lungo gli itinerari.
leggi tutto

(more)


Trekking in Nepal A Traveler's Guide di Bezruchka M. D. Stephen ; Kunstaetter Robert
In breve: Riedizione aagiornata dell famosa guida pubblicata nel 1991. A quel tempo molto più curata della guida di Stan (veci EDT)
leggi tutto

(more)


Trekking in Nepal di Armington Stan
In breve: Un inserto speciale su flora e fauna himalayane; utili suggerimenti per la salute e la sicurezza del trekker; una guida al Nepal e un pratico glossario linguistico; informazioni su viaggio, alloggio, trasporti, con centinaia di indirizzi e suggerimenti.
leggi tutto

(more)


Trekking in Nepal, West Tibet and Bhutan di Swift Hugh
In breve: This guide to trekking in the Himalayan ranges offers descriptions of major and less well known trekking routes, what to see, and how to get organized. The regions covered include the hill regions of Pakistan, India, all of Nepal and parts of Bhutan.
leggi tutto

(more)


Zanskar Trekking Map and Complete Guide di Partha S Banerjee
In breve: La guida può essere anche sfogliata on line nel sito dell'autore che ha anche pubblicato guide per la Markha valley e per le zone nepalesi di Annapurna, Everest e Langtang-Helambu.
Molto diffuse fra gli escursionisti indiani che possono facilmente reperirle in India. Purtroppo datata in quanto Padum-Darcha è ormai una rotabile!.
leggi tutto

(more)


Trekking in Greece di Dubin Marc
In breve: Reperibile solo nell'usato.
leggi tutto

(more)


Himalaya, guide de trekking di Swift Hugh
In breve: Recensione di prossima pubblicazione
leggi tutto

(more)


Trekking in Pakistan and India di Swift Hugh
In breve: Recensione di prossima pubblicazione
leggi tutto

(more)


Trekking in Spagna di Dubin M.S.
In breve: Recensione di prossima pubblicazione
leggi tutto

(more)


Trekking nei Pirenei di Michieli Franco
In breve: Recensione di prossima pubblicazione
leggi tutto

(more)